7 Best Wall Hugger Loveseat Recliners for RVs in 2021
The wall hugger loveseat recliners have some of the tremendous benefits that usual recliners do not have. First off, in order to fully recline, they do not require a lot of space from behind, thus making them one of the most sought-after 'against the wall' recliners. Typically, a wall hugger double recliner needs just about 3-4 inches clearance from the wall, which is great. This way, the couch tends to consume less space and fit in perfectly in motorhomes, RVs or other tight spaces. Let's find out some of the best tufted loveseat in the market.
7 Best Wall Hugger Loveseat Recliners for RVs in 2021
---
(ONE)
RecPro Charles Collection | 67″ Double Recliner RV Sofa & Console | RV Zero Wall Loveseat | Wall Hugger Recliner | RV Theater Seating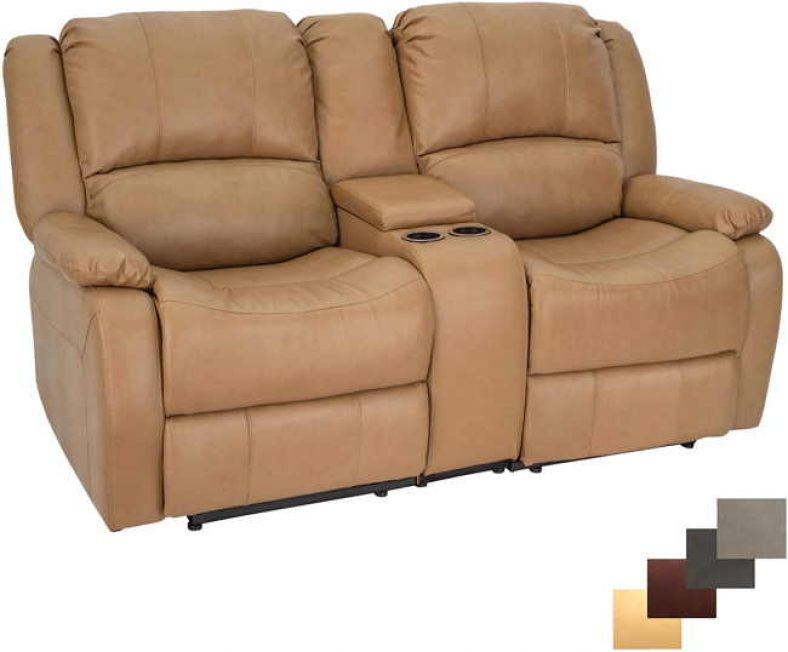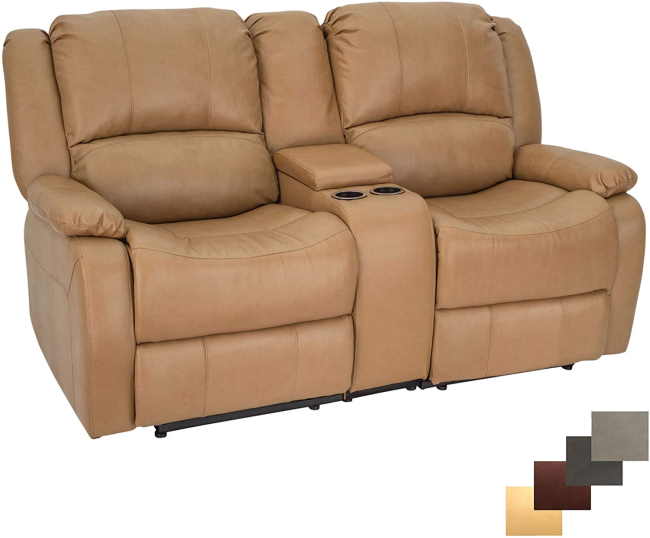 The Double Recliner RV Sofa is almost entirely up to your expectations one that'll complement your overall limited furniture in your RV. Although this is ideal for placing in your RV you can also set it in your living room. The recliner has a robust built, simple yet beautiful design, very comfortable, and not to mention the 3-inch clearance space that it takes from the wall.
Beside RVs you can definitely check it out for your Bunkhouse if you have one. It's also easy to put together but the only probable downside is that the recliner doesn't come with the documentation or manual. It's cozy and spacious that you can sleep on it.
👍Pros
Expensive looking recliner.
Pretty reasonable price.
Only 3 inches wall clearance.
Straightforward assembly.
Ideal for RVs as well as Bunkhouse.
Extremely durable.
Cons

👎
Zero documentation for usage.
---
(TWO)
RecPro Charles 58″ Powered Double RV Wall Hugger Recliner Sofa RV Loveseat (Chestnut)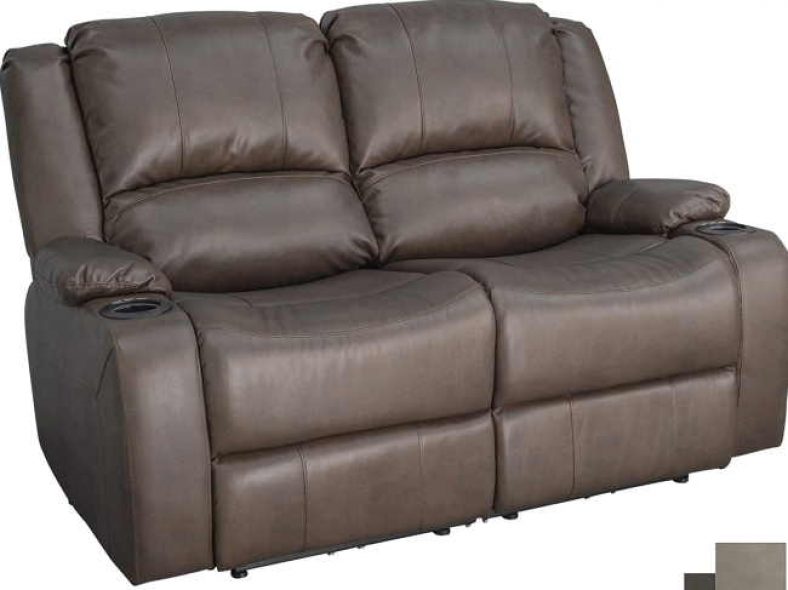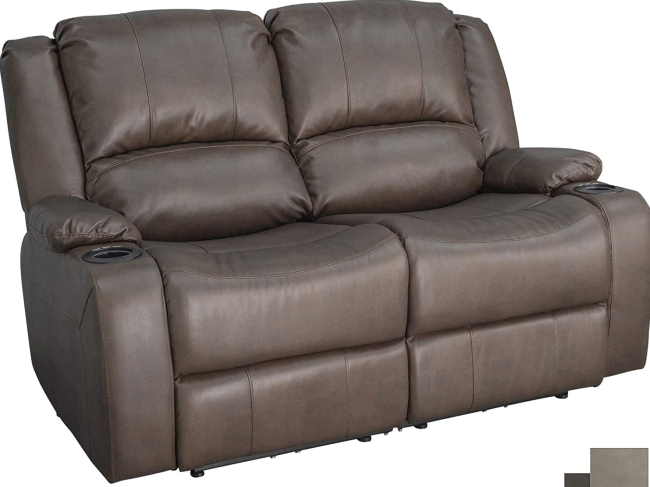 The Powered Double RV Wall Hugger Recliner is a space saving loveseat recliner and it's an extremely ideal choice for those who fancy keeping one in their RVs. Unlike most other recliners, this one comes with built in USB charger. The assembly isn't that much of a struggle and so is the installation.
👍Pros
It reclines independently.
You can turn off the cup holder light by a push button.
The soft fabric of the recliner makes it easy to clean.
Built in USB charger.
Easy assembly.
---
(THREE)
RecPro Charles 67″ Powered Double RV Wall Hugger Recliner Sofa RV Loveseat | RV Furniture | Cloth (Fossil)
The Powered Double RV Wall Hugger Recliner is a beautiful looking furniture one that can definitely enhance the overall ambiance of your RV. Your elderly grandparents can also use it in a way they want for the recliner reclines with the touch of a button. It has a decent size for it can easily get through your RV door but it's not that small so you feel like less space i.e. neither too small nor too big. The cupholders have blue LED light. It will last years and is the perfect choice for the year 2021. The recliner is upholstered with soft cloth that doesn't make the recliner too hot in summer.
👍Pros
Outstanding physical appearance and color.
Reclines with the touch of a button.
Sturdy structure.
Soft cloth one that can be cleaned easily.
Neither too big nor too small.
---
(FOUR)
Flash Furniture Harmony Series Brown Leather Loveseat with Two Built-In Recliners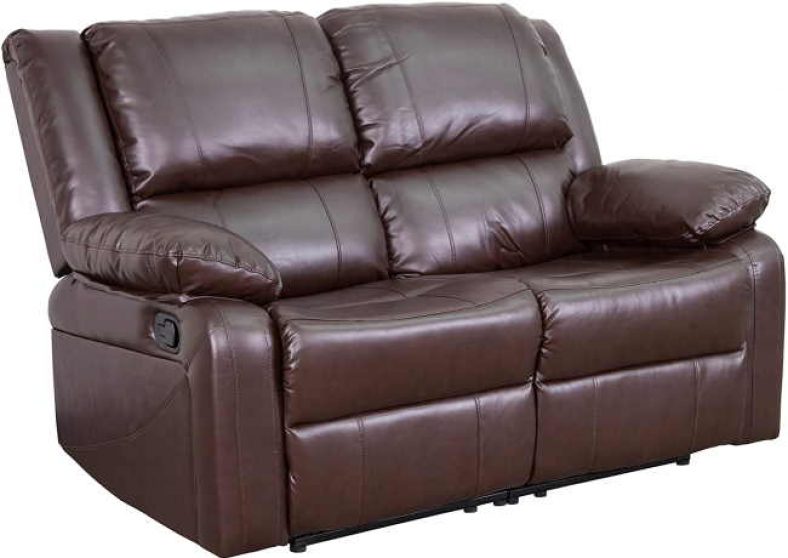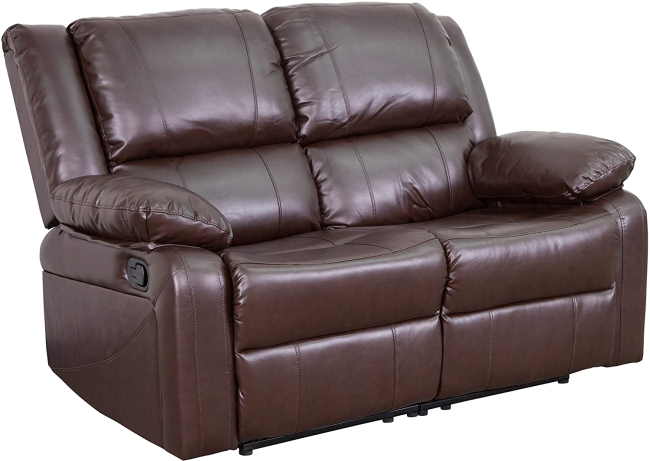 👍Pros
With its casual design and gorgeous brown color, this furniture is one of the most fabulous wall hugger loveseat recliners.

In order to provide ultimate comfort, this couch features overstuffed, plush pillow back cushions and well padded arms.

This couch has very good lumbar and back support too.

Its fabric is soft, durable brown LeatherSoft upholstery, which consists of polyurethane and leather. It also cleans up great with a dry cloth.

Its assembly is pretty easy and without requiring any tools.

In order to fully recline, it requires only few inches of clearance from the wall.
Cons👎
The seat cushions are slightly firm.
---
(FIVE)
THOMAS PAYNE Tri-Fold in Majestic Chocolate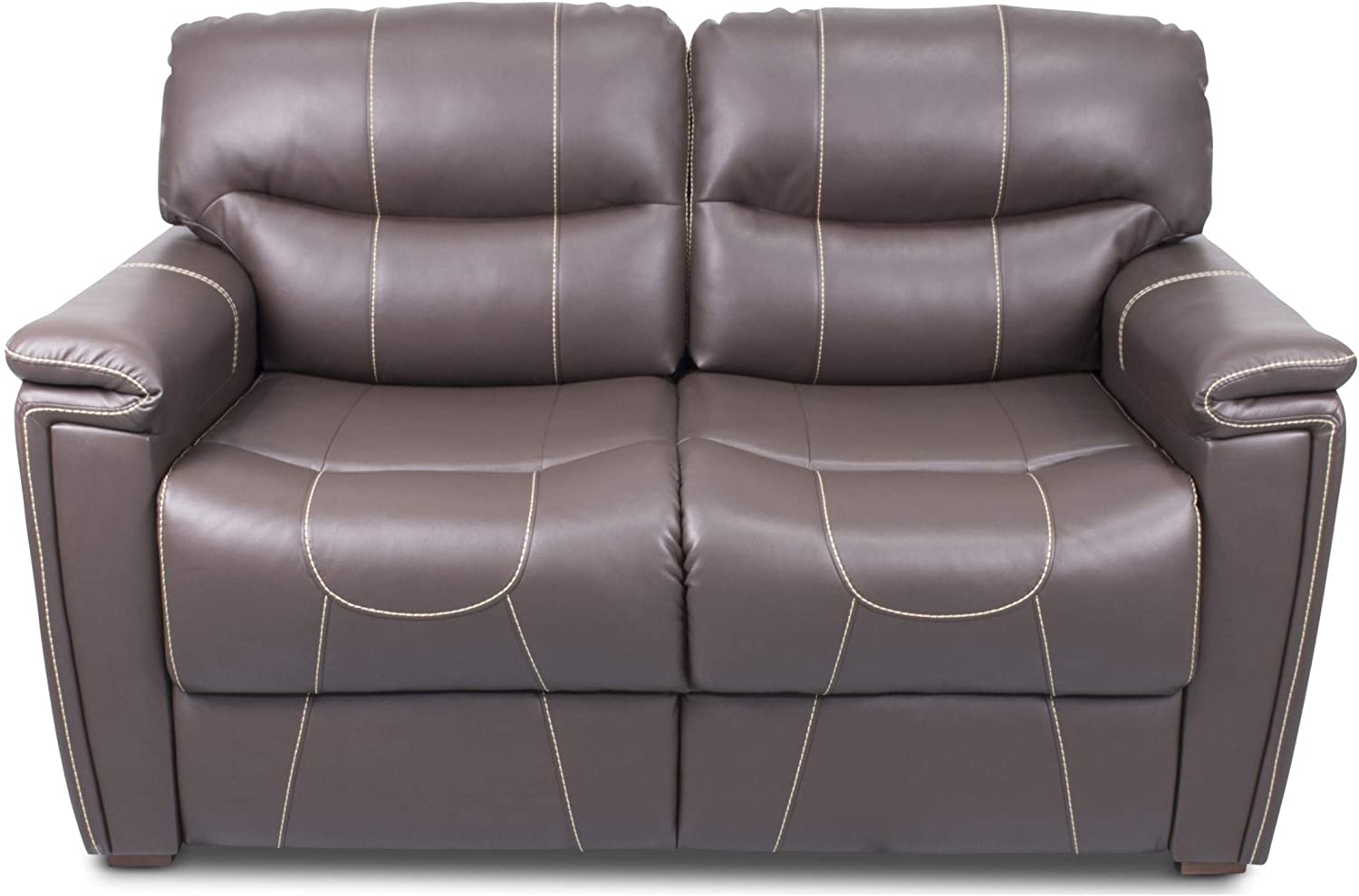 The Thomas Payne recliner is a top notch choice for RV drivers. It isn't only durable and lightweight the recliner is way too comfortable to have short nap on. Although there is no installation guide the assembly seems to be pretty straightforward. It's more than just a couch one that can give you a comfort you need during the hectic day and night. It's a lightweight furniture so you can place wherever you wish to inside your RV.
👍Pros
Durable and lightweight. Easy to move.
Ideal for sleeping.
Very comfortable.
Easy assembly.
Cons👎
Does not offer any storage space.
---
(SIX)
Signature Design by Ashley – Team Time Casual Faux Leather Power Reclining Loveseat – Console – Adjustable Headrest – Dark Brown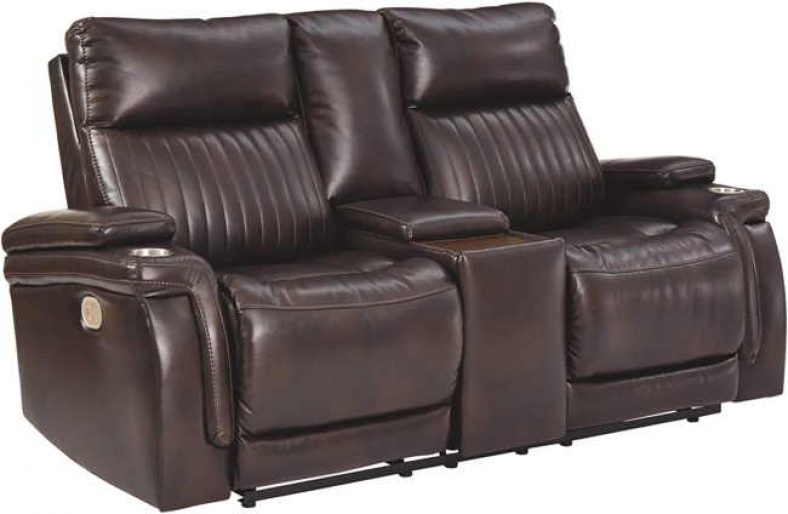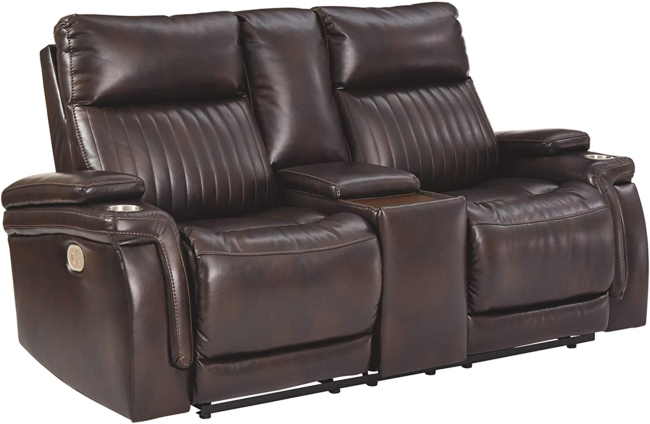 The Signature Design by Ashley is a pretty good looking recliner with sturdy frame one that can last years. The recliner isn't that shiny as it is shown in the photo instead it has a sober brown color that can keep up with the modern furniture. The color of the chair is closer to black. While it is just a little heavy as compared to its contemporaries the assembly wasn't that difficult at all. The overall mechanism of this chair is impressive, it's all quiet and provides you the comfort you need. It has an adjustable headrest so you can always look for your desired position. The footrest works independently and it never compromises the comfort level of your neck. Lastly, the price is extremely reasonable.
👍Pros
The headrest works independently of the neck support.
The recliner is upholstered with soft padded cushions.
It has a pretty attractive universal look.
The recliner works quietly and smoothly.
It has a solid frame and built structure.
Cons👎
Pretty heavy to move.
Less storage space for accessories.
---
(SEVEN)
Global Furniture Console Reclining Loveseat, Grey/Black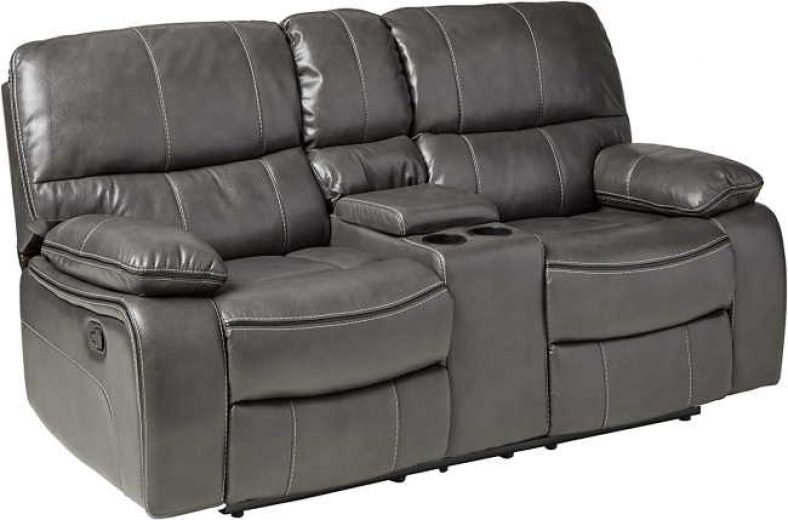 The headrest and the arms of Global Furniture Console are all heavily padded so you can relax as well as sleep on it. The comfort of this chair is at par. Although the color is just a little on the dull side but if you like grey recliner then this is just about the right choice for you. It has a robust frame. The only probable downside is that it doesn't offer too much storage space as against other modern recliners.
👍Pros
Heavily padded cushions.
Decent cup holders.
Extremely cozy.